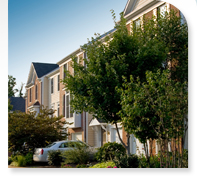 We provide Landscape Design and Maintenance Services throughout Southern Florida including the following areas:

- Tampa Bay Area

- Tampa

- St. Petersburg

- Clearwater

- Davis Island

- Brandon

- Pelican Island

- South Tampa

- Westchase

- Citrus Park

- Country Way

- Dana Shores

- Sweetwater

- Call if your Area is not listed

South Florida Landscape Design Services:

Your landscape is the first impression potential customers or visitors have of you.  Our Tampa landscaping company feels that the overall look of your property should reflect the same qualities you want to be reflected in yourself or your business – successful, thriving, quality-driven, and inviting.  Our design staff is very capable of designing a South Florida landscape to fit your needs and wishes.  A successful landscape will be aesthetically compatible with the property for which it is designed.  We will discuss ideas on how to make your landscape reflect your tastes and personality, provide easy and aesthetically pleasing access for you and your customers, and complement the architecture of your home or business.  Our specific services include:

Grading and drainage work

Installation of trees and/or removal of old ones

Stone gardens and walkways

Southern Florida Landscaping offers a team of dedicated Tampa landscaping professionals with over 30 years of experience in creating beautiful South Florida landscape designs. We are inspired by the natural beauty of our state to create landscapes that you are proud to call your own. So whether you need Tampa landscaping for your home or for your business property, we are the company you should choose when you want gorgeous South Florida landscape designs.

Call 813-486-3727 today for a Free Estimate!




Copyright 2010 Southern Florida Landscaping: Tampa Landscaping. All Rights Reserved.

Make Your South Florida Landscape a Thing of Beauty