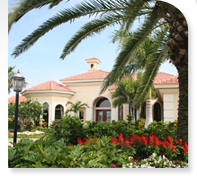 We provide Landscape Design and Maintenance Services throughout Southern Florida including the following areas:

- Tampa Bay Area

- Tampa

- St. Petersburg

- Clearwater

- Davis Island

- Brandon

- Pelican Island

- South Tampa

- Westchase

- Citrus Park

- Country Way

- Dana Shores

- Sweetwater

- Call if your Area is not listed

Landscape Maintenance Services

We offer a variety of landscape maintenance programs. Our full service program includes yearly mowing and trimming services, irrigation monitoring, complete fertilization and spraying programs, mulching, tree pruning, as well as seasonal color.  We can also tailor our maintenance programs to accommodate the budgets or preferences of our customers. We are confident that with our wide range of equipment and our experienced and knowledgeable staff, we can offer our customers a quality service at a competitive price.  

Our specific services include:

Mowing, edging and blowing

Trimming trees and shrubs

Call 813-290-7282 today for a Free Estimate!




Copyright 2010 Southern Florida Landscaping: Tampa Landscaping. All Rights Reserved.